Hey Friend, I am Krystan Samaniego.
Welcome! I am excited to help you get on your way to breaking the six figure barrier!
Learn how I built a Six Figure business in Network Marketing while embracing the chaos of motherhood and working my full time interpreting business. Sure there are lots of
trainings out there that tell you all the ways you should build your business but none tell you how to build it while being in the trenches of motherhood and simultaneously holding down a full time job.


These trainings will be simple and short with clear actions steps that you can do in the nooks and crannies of your day to make that growth and move the needle forward in your business.


Learn all you need to know from mindset to building a standout online brand to creating content on social media that will convert and how to have conversations that actually close.
This is a 1:1 Coaching Program with Unlimited Voxer Access in which you will have access to the program to work at your own pace! The course has lifetime access, but 6 months of unlimited Voxer support with Krystan to support you each and every step of the way.



You will have lifetime access, which will include updates and new trainings added to the membership site!
*Payment plans available upon request!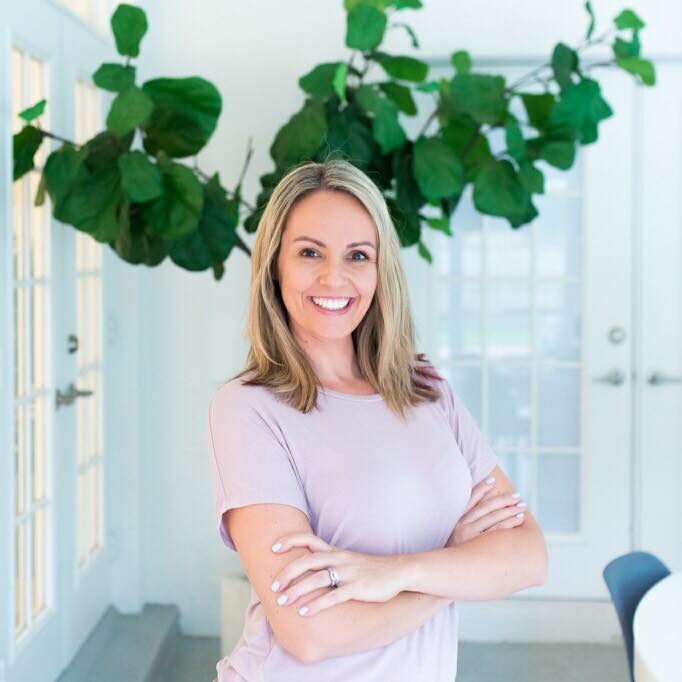 Hi, I'm Krystan Samaniego
Krystan Samaniego is the creator of a multi dimensional brand, MORE to Motherhood. She is a passionate and motivated mompreneur of three children. She empowers driven moms to Embrace the Chaos of Motherhood and provides them the strategies and tools to create a six figure side hustle while working full time.
She chose MORE to Motherhood because as women and mothers we deserve to have MORE...your dreams and goals can be accomplished while being a mom.
MORE stands for Motivating Ourselves to Rise Everyday, which empowers women to go after MORE! Pursue passions, goals, hopes and dreams while still being an intentional and present mom through all of the chaos and love that motherhood brings.
She is coaching women that are implementing her strategies and succeeding in their business and personal life.
She is a leader in her Network Marketing company and was a key presenter on the Social Media Influencer Summit and was recently selected as a panelist to speak at Top Summit, in Naples, Florida, where she will share the stage with legends in her industry like, Hal Elrod, author of the The Miracle Morning, Rob Sperry, Frazer Brookes and Ray Higdon just to list a few!
Her ultimate passion is to is inspire women to believe in themselves and go after their dreams TODAY so they can live a life of freedom and choices!